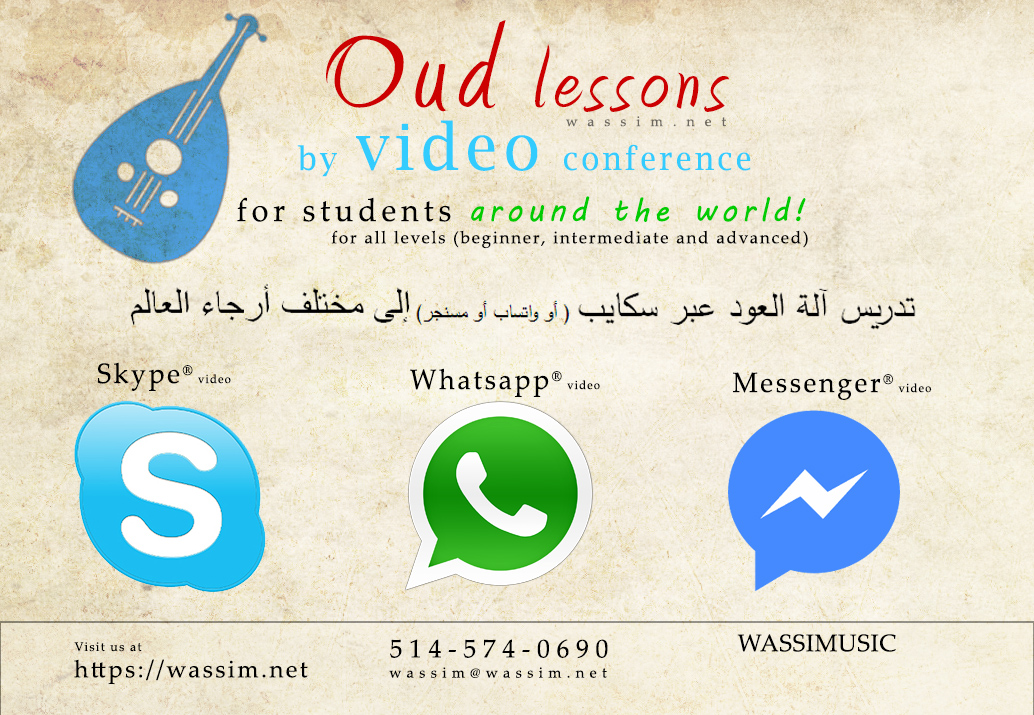 Online Oud ('Ud) lessons via Skype
Wassim Njeim is now offering Online Oud (Ud) lessons via Skype, Whatsapp (video) or any other app that allows video conference.  Wherever you are around the world, you can now learn the Oud from your own home!
تدريس آلة العود عبر سكايب ( أو واتساب أو مسنجر) إلى مختلف أرجاء العالم
You will learn Arabic music theory (Maqamat) and practice it on Oud
You will learn the basics of music, the music theory as well as the reading of music.
You will learn the vocabulary, the musical language, all forms of musical rhythms, as well as how to count properly while playing.
Oud and Risha techniques: Movement and plucking the Oud.  Basic and advanced techniques.
Lessons based on traditional and academic music pieces (Bashraf, Samaii, Longa, etc) as well as popular songs.
Sheet music and copies of the exercises are included in the lessons.
For more information on the Online Oud courses, please visit https://wassim.net